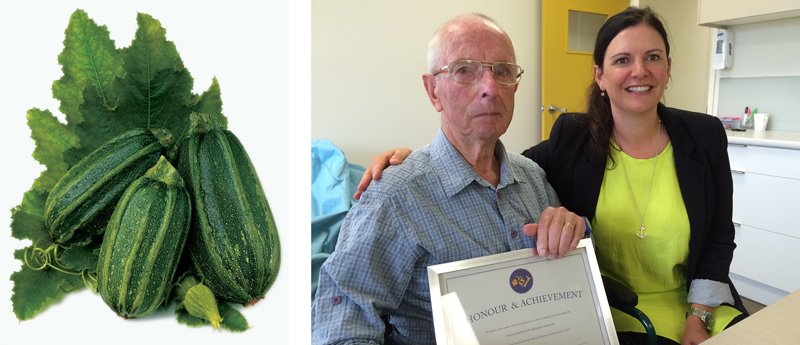 The Colin Aiken Plant Breeding Bursary was established in 2015 to promote plant breeding as a career.
It was set up in association with South Pacific Seed Sales (NZ) Ltd with funds provided by royalties from sales of the Super Kumi hybrid variety of kumi kumi in acknowledgement of Colin Aiken who produced the variety.
A hybrid variety, SUPER KUMI is an improved Kumi Kumi type producing highly uniform fruits with a more concentrated fruit set.
SUPER KUMI has enhanced early season cold tolerance producing a very vigorous vine and can be sown under frost cover late Winter. Fruit mature between 50-90 days depending on sowing date and harvest should occur when the fruit are young at 200-300 grams in size. Overmature fruit are not as palatable.